This little gadget has become one of the most reached for items in my bag. I am always finding excuses for off-camera lighting so that I can use the Eezy-Fit magnetic mount to attach a flash – but it is also a tiny tripod. It can hold my DSLR with a lens but when attached to a compact camera it really comes into its own.
Any magnetic surface becomes a place to attach my camera for selfies and unusual angles. Any part of the car, rusty chains, bolts in telegraph poles, signs, mailboxes, garden sheds, fences – you name it – if it is magnetic, it will hold it. Just screw it into the tripod connector on the bottom of your camera and stick it anywhere you find metal!
Not happy with the positioning? Just easily lift it off and reposition it as many times as you like. The ingenious handle makes removing or moving a simple one hand task. The rubber coating ensures that you are not going to scratch that paint job on your car. It easily fits in my suitcase too – a handy travel tripod has never been easier!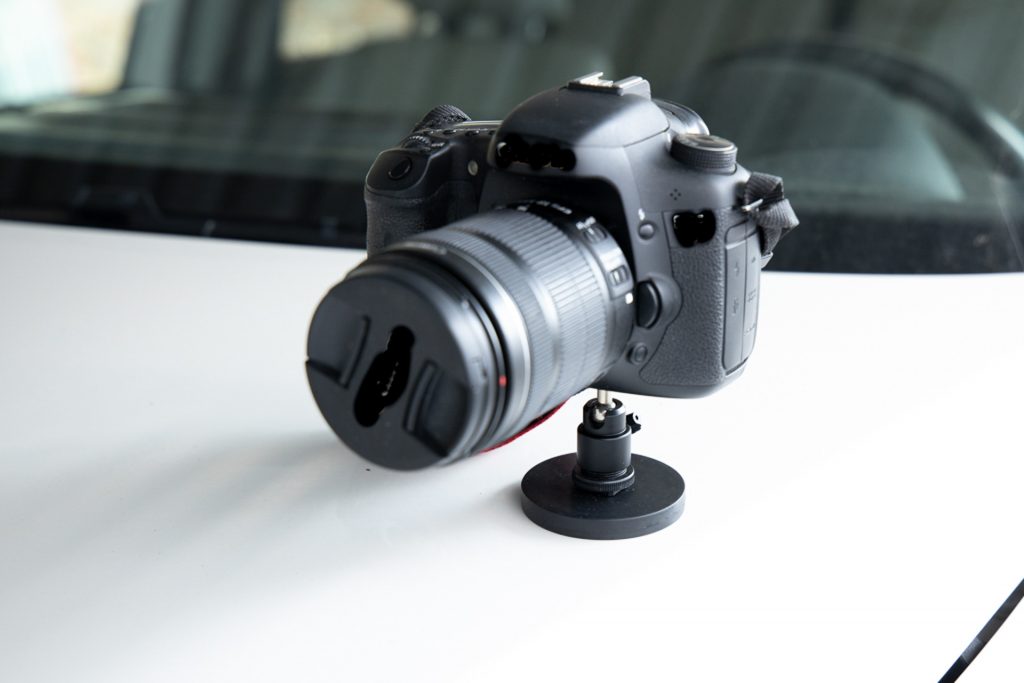 Eezy-Fit camera bases. The ultimate go to for home and on the go. Shop now